Ethnic GEM, Kevin Cherry
TITLE: Chief Financial Officer
COMPANY: Uphams Corner Health Center
STATE: Massachusetts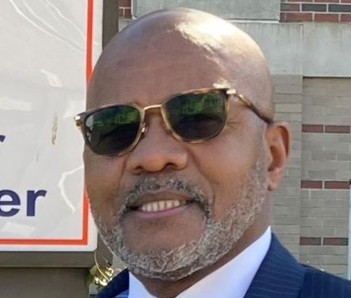 Kevin Cherry joined Upham's Corner Health Center in 2021 to assume responsibility for the organization's financial health and management. He arrived with a wealth of experience from Boston-area banking, consulting, education, and public health sectors, where he honed a specialization in educational and charitable funding, finances, and operational management. In recent years, he has held CFO roles at the Boston Renaissance Charter School, South End Community Health Center, and St. Mary's High School in Lynn, Mass.
Kevin holds a Bachelor of Arts degree from Clark University, where he is also a member of the Board of Trustees. In addition, he has been on the boards of several Boston-area nonprofits and community organizations.
Upham's Corner Health Center (UCHC), a community health services organization serving Boston for the past fifty years, has hired veteran nonprofit administrator Kevin Cherry as its new Chief Financial Officer.
Cherry brings nearly 30 years of financial management experience in both the education and healthcare sectors, including recent CFO roles at St. Mary's High School in Lynn, Mass. and the South End Community Health Center in Boston. He cites the COVID-19 pandemic's immediate and longer-term effect on communities of color as a motivation for accepting the new role at UCHC.
"No question that the impact of COVID on communities of color has certainly driven my passion to get back into community health," Cherry says. He even shared his own COVID-19 vaccination experience on social media in order to encourage others in his community to get vaccinated.
At UCHC, Cherry will oversee the finances of both the health center and its related programs offering primary, home health care, and elder care services, including PACE (Program for All-inclusive Care for the Elderly), to an often underserved and vulnerable population, which offers him an added bonus. "Boston is my hometown, so I'm pretty excited to be back, working in the community."
Cherry is a graduate of Clark University in Worcester, where he also serves on the Board of Trustees.