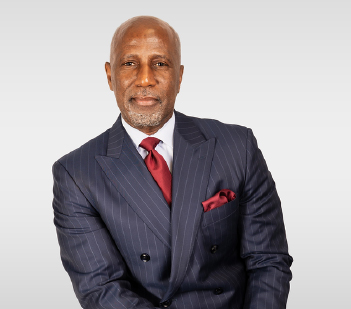 Leonard Webb - Publisher & CEO
July - August 2023 Publisher's Notes:
Our Featured Story: "Avelo Airlines, Manager of Business Development Jerry Boggs"  career has come full circle and has him poised and equipped to take Avelo Airlines to another level. Ethnic Online is proud to partner with Avelo Airlines as they are providing quality low fares from New Haven CT & Manchester NH airports to destinations up and down the east coast and Midwest.
Our Lead Story: "Boston's Most Influential People of Color"  Earlier this year Boston Magazine published their 2023 ranking of the most influential Bostonians—in fact, nearly half of the people on the list are women. Ethnic Online went one step further and highlighted the People of Color on that list.  Did you know that 61 People of Color made the list of 150?  Remarkable growth for the city of Boston.  See who you know and be sure to congratulate them for being honored.
Under Trending: "New Haven Was Voted Top 50 Places to Visit in the WORLD."  The New York Times displayed their annual Top 52 Places to visit in the world, and New Haven CT was selected at number 50 on that list. Diversity, dining, education and a walkable city was just some of the reasons.  Check out the trending section and learn more about New Haven and who else made the list.
The Arts & Events Section: "Professional & Social Events" There are no shortage of quality New England events to attend over the next few months. Did you know the 2023 NAACP conference is coming to Boston?Men of Color Annual Conference, Diversity Business Exhibit, 25th Annual Mashantucket Pequot Museum Gala and Elan Trotman's 8th Annual Barbados Jazz & Golf Excursion. Be sure to make your reservations now!
 ALSO INSIDE:
"Mass Cannabis Control Commission": Was the first state in the nation to mandate full participation in the legal cannabis industry by communities that have been disproportionately harmed by marijuana prohibition and enforcement. The Cannabis Control Commission is committed to fulfilling that promise by encouraging and enabling access to the legal marketplace and to positively impacting those communities. Read More:
Ethnic GEMS: This issue showcases amazing Ethnic GEMS from New England. Meet Obstetrics and Gynecologist Dr. Ebonie Woolcott from Boston Medical Center & Dr. Kristen Nwanyanwu, MD, MBA, MHS at Yale Hospital.  Walter Morton is on track to becoming the youngest Mayor of Hamden CT, Michael James is heading up DEI at Cambridge Community Health Center and Fallon Thomas has been connecting the community to opportunities to Yale University for years. Ethnic GEMS
Thank you for reading Ethnic Online and as always, let us know your thoughts!
Sincerely,
Leonard Webb,
Publisher & Founder