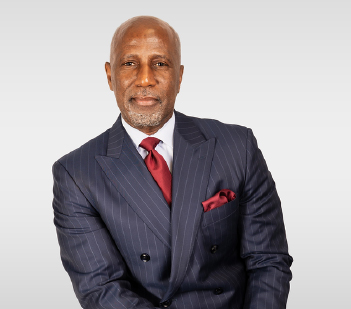 Leonard Webb - Publisher & CEO
October - December 2022 Publisher's Notes:
Our Featured Story  "Ethnic GEM Denval Lawrence"  Graces the cover of Ethnic Online. Working as a Human Capital Management Solutions Architect, Yale University this Trailblazer has the pulse of Connecticut and beyond. Follow his professional and personal journey and become "inspired, motivated and educated" on his accomplishments. Featured Story
Our Lead Story:  "TD Bank" has partnered with the Ethnic Online STEM Foundation to help "build the next Generation of Ethnic professionals" This exciting "partnership" not only shows TD Bank's commitment to a STEM Education, but also shows how YOU too can get involved. Lead Story
Under Trending: "Black Owned, Women & Family-Owned" The Spirts & Wine industry has become highly competitive and continues to be dominated by white males. However New England Sweetwater Farm & Distillery in New Hampshire is making a name for themselves and becoming a major player in this space.  Check them out in our "Trending" section of Ethnic Online.
The Arts & Events Section   Theatre and Gala season is alive and well in New England.  From the 35th Annual Steppin Out Gala, to LIVE Broadway shows like Hip Hop Nutcracker, Step Afrika, We Outside Comedy Tour and PJ Morton Watch the Sun Tour just to name a few.  Time to get dressed up and ready to mingle! Arts & Events
 ALSO INSIDE:
Career Center Ethnic Online "partners" TD Bank is hiring in Connecticut and Massachusetts and the Connecticut Women's Hall of Fame is looking for a "Education Manager" check out the Career Center section and learn more. Career Center
 Finance "Grants & Scholarships for African Americans" Numerous grants and scholarships are available for Black and African American students. The problem is narrowing it down. You want to find a scholarship catered to your talents and unique qualities. Check out some of the major nation-wide grants and scholarships for African American and minority students. Finance
Health "October is Breast Cancer Awareness Month" Did you know that African American women face both disproportionate exposure to breast carcinogens and have the highest risk of serious health impacts from the disease?  You will be surprised at what products that are used daily that can have a direct impact on Breast Cancer.  Health
 Ethnic GEMS: Meet this issue of Ethnic GEMS: Ladi Olaoye, Diane Brown, Melvin Viera, Dorcas Burns & Denval Lawrence.  We are always proud to highlight the contributions and accomplishments of New England's Ethnic GEMS.  Follow the stories of these seasoned professionals and you are guaranteed to become "inspired, motivated and educated" by their success. Ethnic GEMS
Thank you for reading Ethnic Online and as always, let us know your thoughts!
Sincerely,
Leonard Webb
Publisher & Founder