Ethnic GEM, Yaselis Dubique "Selly"
TITLE: Human Resource Business Partner
COMPANY: Reebok
STATE: Massachusetts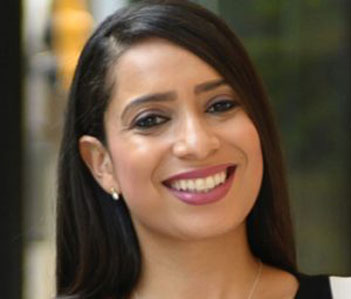 Written by Wesley Webb, Senior Writer
Human Resource Business Partner at Reebok, Yaselis "Selly" Dubique applied for various jobs after earning her Bachelor of Arts from The University of Massachusetts, where she studied Human Resources and Social work. While filling the required forms and documents necessary for employment, Selly quickly took notice of the lack of understanding she had and overall advantages entailed with a benefit package and how they would apply to her.
As a person of color, Selly noticed this was an ongoing trend for those in her community working in corporate America. "When I had my orientation, they didn't ask me if I understood what was being offered to me or if I wanted to be connected with their benefits person to learn more about what was being "given" to me prior to signing up. They didn't even emphasize the importance of attending the "optional" future webinars that would indeed break these benefits down. It wasn't until I became close to a coworker who was white that I started to realize I was missing out on so much available to me including 401k , stock buy in programs and most importantly that I really cared about what kind of company I worked for and what are some of the things that are truly were important to me when signing a contract with an employer."
Dubique, composes as 11% of the management team at Reebok, who identifies as Black or African American or Latino and 29% of women that compose of the company's executive team. Dubique notes that her career of choice isn't "advertised as the go to profession not at home or at schools however it's one I knew I needed to work my way into once I started working at a corporate job and realized how much not just, I didn't know but my friends and family as well."
During Selly's formative years she did her due diligence, by being a part of multiple programs and was enrolled at schools that offered more than just your average education but also mentorship's. Her time at the Epiphany School, in Boston, she was mentored by Ayana Presley who would later become the first black woman elected to represent Massachusetts in Congress.
During her transition from the Metco Program while in high school to undergrad Selly dually enrolled in The Year Up program whose mission is to close the Opportunity Divide by ensuring that young adults gain the skills, experiences, and support that will empower them to reach their potential through careers and higher education, and the Alrays Scholars Program whose focus is giving promising Boston students a second chance at college through scholarships, mentoring and career services. Through these programs she was assigned to mentors from her community of Boston, "who not just understood, but lived my struggles and overcame them…these mentors contributed so much to who I am today."
As a mother, wife, and HR professional, Selly has achieved over a decade of project management and business relationship experience. Like her mentors, she is passionate on applying her own isolated experiences to enhance company value by prioritizing diversity, inclusion, and anti-racism in the workplace.
Selly's personal journey is a true representation of passion for overcoming adversity and "keeping her eyes on the "price", the well-being of her own." Outside of her career, Dubique and her husband are real estate investors and property owners who are manifesting to acquire additional properties within the next five years in order to preserve the land ownership opportunities available to people of color. In addition, they hope to accomplish their next big project, which Selly says, "involves us no longer working for corporate America, but instead heading and leasing our own real estate company."
Say hello to Ethnic GEM: Yaselis "Selly" Dubique