Avelo Airlines Manager of Business Development
Jerry Boggs
"Changing the GAME for New England Travelers"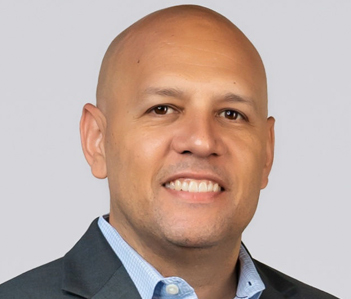 Submitted by Leonard Webb
Born and raised in Norwalk, CT, Jerry Boggs' career has come full circle and has him poised and equipped to serve as the Manager of Business Development at Avelo Airlines in New Haven, CT.
Jerry pursued a major in business from the University of Delaware from 1992-1994 and then pursued his BS Business/Management of Sports Industries from University of New Haven, from 1995-1997, in West Haven CT. At both institutions, Jerry was fortunate enough to earn the opportunity to play football, in addition to his tireless efforts in the classroom. Jerry's natural love for football along with his education landed him a job as a Sponsorship Sales Executive with the Indianapolis Colts back in 1999, which jump started his career in sales. After occupying a similar position with the New England Patriots, the following year, his career included stops at Comcast Spotlight/Boston, WSBK-TV (UPN affiliate) and WBZ-TV (CBS affiliate) in the Boston market.
After careful thought and consideration of his own career goals and aspirations, Jerry set his sights on fulfilling his own entrepreneurial hunger by relocating to Raleigh, NC as Owner of a real estate investment company. This venture and invaluable experience took place from 2006-2009.
Due to unforeseen market conditions a relocation back to Connecticut was decided, which included successful stops at ABC Television/MYTV 9, New Haven CT, National Cable Communications Media, New York, NY, WTIC-TV (Fox Affiliate) / WCCT-TV (CW Affiliate), Hartford CT.
Now working as the Manager of Business Development at Avelo Airlines, Jerry is razor focused on developing and implementing localized partnership strategies to enhance brand awareness and increase customer conversion. In this role Jerry will define and drive a community- centric marketing strategy that will incorporate varying partner organizations.
Partnerships are at the forefront of Avelo's marketing and growth, by creating and delivering compelling reasons for their customers to connect, engage, and transact directly with Avelo through AveloAir.com. Jerry is always looking to advance the program by establishing a diverse network of outstanding Partners underpinned by data and relationships for purposes of new customer acquisition.
To be successful in your personal and professional endeavors, you must have mentors in your life, and when I asked Jerry that question without hesitation he said, "my mom, especially in my early days of being an adult." Jerry continues "she raised me as a single mom, as an Italian woman who had me when she was 19" he continues "I draw most of my strength, confidence, and courage from her. I can't imagine what it was like to tell her family that she was pregnant with a Black man's baby when she was just out of high school."
Jerry also said, "his father-in-law was a mentor, as he really educated me about the corporate world and how to behave professionally and prepare thoroughly." Jerry shared with me that "my biological father became a friend and an important person in my life a little later into my twenties and I really appreciate his demeanor, patience, and approach to life's obstacles. He provides a nice balance to the ruggedness and impatience that I can put on display."
And most importantly, Jerry explains, "my wife has been my most avid supporter throughout this journey". During our 25 years of marriage, she has been my motivational speaker when life called on me to be strong and courageous, by biggest fan when I needed encouragement, my advocate when things became challenging and I needed help and guidance and most importantly, my best friend. I would not be the man that I am today without her.
When not driving community partnerships with Avelo, Jerry is also a certified personal trainer and enjoys exercising. Keep an eye out for Ethnic GEM Jerry Boggs over the next 5 years, as his goal is to "occupy a significant position in leadership, whether it be with the organization I currently work for or perhaps in an entrepreneurial role."
In preparing to write this article, I had a chance to sit down with Jerry one on one and as we talked and he shared his personal and professionals' commitments, I had no doubt I needed to feature him as an Ethnic GEM in Ethnic Online.
Ethnic Online is proud to be one of the many community partners with Avelo Airlines. Our partnership will include sharing with our readers the many specials that Avelo Airlines has to offer up and down the east coast from New Haven, CT to Florida and many states in between, so be sure to keep an eye out for many e-blast and specials from Ethnic Online. For example, did you know that in addition to flying out of Tweed Airport in New Haven, CT Avelo also fly's out of Manchester, NH?
So, to all the Boston readers of Ethnic Online, Manchester is right up the street.