Ethnic GEM, Dr. Ebonie Woolcock, MD, MPH
TITLE: Obstetrics and Gynecology
COMPANY: Boston Medical Center/Codman Square Health Center
STATE: Boston, MA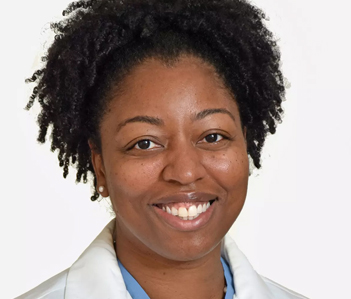 Submitted by Leonard Webb
Dr. Ebonie Woolcock, MD is an obstetrics & gynecology specialist in Boston, MA. She is affiliated with Beth Israel Deaconess Medical Center.
Dr. Woolcock joined Codman Square Health Center in 2018. She practices Obstetrics and Gynecology at Boston Medical Center and teaches at Boston University School of Medicine. Prior to joining Codman she completed the Kraft Center for Community Health Leadership Practitioner Program and the Partnership, Inc's Biodiversity Leader Fellowship program.
She was born and raised in Dorchester MA and grew up in Codman Square. She is interested in decreasing health disparities by increasing the number of minority students entering medical schools.
If you are a minority student or know of a few looking to enter medical school, please reach out to Dr. Woolcock