Ethnic GEM, Stephanie Caban
TITLE: Program Chair Manager
Chief Diversity Officer, The Malcolm Baldrige School of Business
COMPANY: Post University
STATE: Connecticut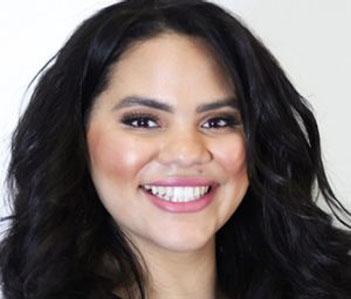 Written by Wesley Webb, Senior Writer
Stephanie Caban has been determined to rapidly reform academic landscapes. With more than a decade of professional excellence, Caban has held a myriad of roles within higher education. The seasoned educator began her professional journey at the University of Connecticut (UConn), and after five years transitioned to Post University, where she currently serves as Chief Diversity Officer and Program Chair in The Malcolm Baldrige School of Business.
As a fulltime faculty member, she leads a robust online and campus-based, associate and bachelors level management degree program. She is responsible for overseeing the entire program curriculum, thirty associate faculty members, and other program operations while leading several strategic initiatives. As the Chief Diversity Officer for the business school, she is responsible for developing and implementing strategies that promote diversity, equity, and inclusion (DEI). Some of the DEI initiatives include working with school leadership to revise courses, provide faculty professional development, lead a DEI task force and coordinate DEI focused student events. She also consults with organizations on their organizational strategy and DEI goals. The success of her roles are largely due to her expertise in strategic planning, budgeting, problem resolution, leadership, project management, accreditation, diversity, equity, and inclusion in public, private, for profit and non-profit higher education sectors.
Caban's duality of having both studied and worked at both UConn (bachelors) and Post University (Masters) allows her to leverage first-hand knowledge and experience, to curate an engaging classroom environment.
Her essential mentors include husband and fellow Ethnic Online GEM, Miguel Caban, for his limitless support and encouragement. The educator recognizes her friends, family, deans, a host of professors, administrative faculty, and past and current students at Post University as her greatest supporters. Stephanie began her doctoral journey this past January and will ascend to her new title as Dr. Caban over the next five years.
The future doctor and lifelong learner will continue to lead and transform environments she is a part of. Caban currently sits on various well-respected advisory boards, which include: the United Way Greater Waterbury, The Arts and Culture Collaborative, The Malcolm Baldrige School of Business Institute for Women in Business, and more.
Stephanie Caban, demonstrating what it means to be an Ethnic GEM