October is Breast Cancer Awareness Month:
"African American Women & Breast Cancer
Resources for holistic health & nontoxic living
Did you know breast cancer is the most commonly diagnosed cancer among Black women?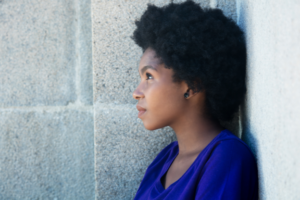 It is also the second most common cause of death among Black women, surpassed only by
lung cancer.
The racial disparity is largely due to more advanced stage at diagnosis (attributed to limited access to high-quality preventative healthcare), higher prevalence of obesity, comorbidities, and unfavorable tumor characteristics, such as triple negative breast cancers, as well as access and adherence to high-quality cancer treatments.
It also doesn't help that women of color are disproportionately exposed to toxic chemicals and that beauty and personal care products are one of the sources of exposure. These products often contain more toxic ingredients, particularly hormone disruptors like parabens and phthalates, than products marketed to White women.
And because of a difference in the number of personal care products used daily — Black women on average purchase nine times more beauty products than White women — the potential harm of these toxic ingredients is multiplied.
These products are often marketed to Black women yet contain some of the worst ingredients in cosmetics.
• skin lighteners
• hair relaxers
• Brazilian blowout treatments
• nail polish/treatments
• hair conditioners
• dandruff shampoos
• hair dyes
• fragrance and scented products
Frequent and long-term use of lye-based hair straightening products, or relaxers, may increase the risk of breast cancer among Black women, compared with more moderate use.
Boston University's Black Women's Health Study followed 59,000 self-identified African American women for over 25 years, sending questionnaires every two years on new diagnoses and factors that might influence their health.
CONCLUSION OF THE HEALTH STUDY: Black women who used hair products containing lye at least seven times a year for 15 or more years had an approximately 30 percent increased risk of estrogen receptor positive breast cancer compared with more infrequent users. Let's talk about feminine care products, too.
Some of the ingredients found in feminine care products, like dioxins, color dyes (color additives), fragrance, and pesticide residues have been linked to cancer, reproductive toxicity, endocrine disruption, vulvar irritation or rash, itching, or burning, increased risk of breast cancer, asthma, neurotoxicity, allergies, Anogenital dermatitis, and vaginitis.
Women of color and women with low-incomes tend to make up the bulk of the consumer population for feminine care products.
TIPS TO REDUCE YOUR TOXIC EXPOSURE:
• Avoid fragrance
• Make your own cleaning products
• Wash your hands
• Read your ingredient labels
• Avoid GMOs as much as possible
• Drink filtered water
• Avoid non-stick cookware
• Avoid canned goods when possible
• Cut down/eliminate use of plastics
• Eat organic as much as possible
• Go natural with your hair
• Choose unscented products
• Choose chlorine-free or unbleached tampons & pads
• Consider non-toxic period panties or non-toxic sea sponge tampons
• Try reusable, washable menstrual pads
LEARN MORE:
• Cancer Facts & Figures for African Americans 2019-2021
• Cancer Facts & Statistics
• Phthalates in Hair Salons
• Clean Beauty Justice
• Black Women's Health Imperative
• Black Women for Wellness
• Sisters Network: A National African American Breast Cancer Survivorship Organization