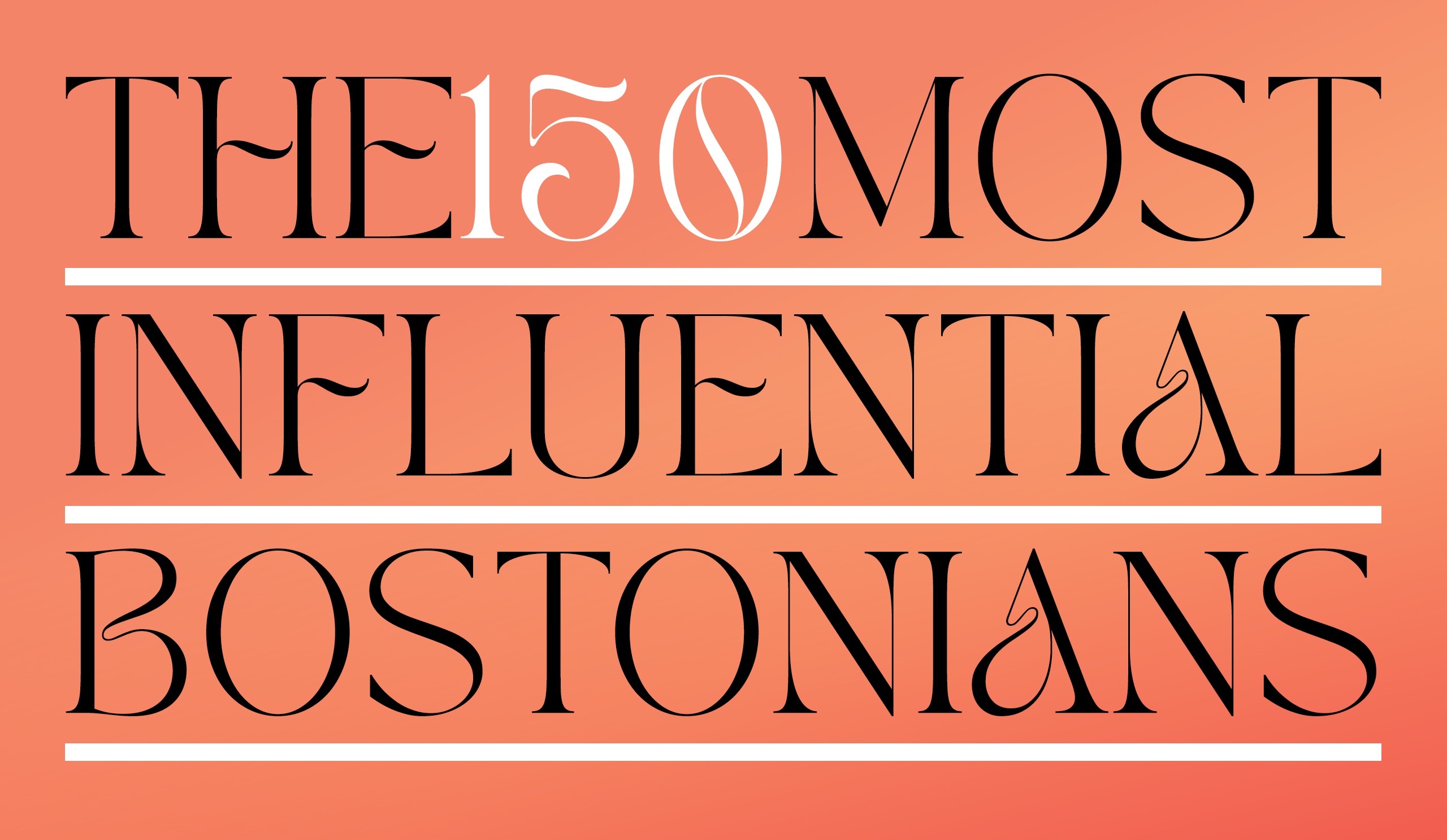 61 PEOPLE OF COLOR LISTED AS THE 150 TOP INFLUENTIAL PEOPLE IN BOSTON!
As a native Bostonian, I was thrilled to see many of my personal friends and acquittances being chosen as the "150 Most Influential People in Boston" in the Boston Magazine, but I wanted to focus in on the "People of Color" that made this distinguished list as I am equally proud to highlight their individual accomplishments!
(61 People of Color selected from a Boston Magazine Article)
2. Ayanna Pressley

U.S. REPRESENTATIVE

3. Lee Pelton

President and CEO, the Boston Foundation

20. Rachael Rollins

U.S. Attorney

She's known most for taking on the big, bold fights, such as her "baby bonds" bill, student debt cancellation, and the attempt to (finally) enshrine the Equal Rights Amendment. But she's also bringing home the bacon: funding for infrastructure in downtown Chelsea, electric-vehicle charging stations in Cambridge, and free library mobile services in Randolph.

When Pelton speaks, Bostonians listen. Under his leadership, the Boston Foundation has continued to provide wide-ranging grants while delivering key research on climate, housing, and equity. It has also moved nimbly in response to real-world change, reworking its Equality Fund's LGBTQ+ strategy to focus on racial and ethnic inequities, and launching a new Fund for Reproductive Health following the 2022 Dobbs ruling on abortion.

You can't say Rollins has taken it slow in her first year as U.S. attorney: She successfully established an anti-human- trafficking team and launched a hotline for reporting hate crimes. And an inquiry into the ethics of a fundraiser she attended didn't stop her from speaking out on voting rights, protections for the trans community, and Florida Governor Ron DeSantis for sending asylum seekers to the Vineyard.
23.Corey Thomas

Chairman and CEO, Rapid7

24. Kimberly Budd

Chief Justice, Supreme Judicial Court

25.Jaylen Brown

Shooting guard, Boston Celtics

Apparently, Thomas wasn't busy enough running a successful digital security company, serving as an angel investor, and sitting on the board of Blue Cross Blue Shield of Massachusetts. He's now joined the board of directors of the Red Sox Foundation, been appointed to President Joe Biden's National Security Telecommunications Advisory Committee, and taken on the role of chairman of the Federal Reserve Bank of Boston.

With the pandemic retreating, this past year Budd was finally able to visit far-flung state courts that she oversees, give a commencement address at Boston College Law School, and testify before the state legislature for more court and legal aid funding. Meanwhile, her SJC will decide thorny issues ranging from tenants' rights to fetal homicide.

The outspoken Celtics superstar is on the cusp of entering a new phase of his life—and career—as he focuses on promoting social justice in the city and beyond. His 7uice Foundation is dedicated to fighting systemic racism, while the related Bridge Program has partnered with the Community Biotechnology Initiative at the MIT Media Lab to provide science and technology opportunities for children in Boston's underserved communities.
26. James Arthur Jemison

Director and Chief of Planning, Boston Planning and Development Agency

28. Andrea Campbell

Attorney General of Massachusetts

32. Segun Idowu

Chief of Economic Opportunity and Inclusion, City of Boston

Whatever Mayor Wu does when it comes to reconfiguring the BPDA, developing city-owned parcels of land, and creating more housing, one thing is certain: Jemison will be her man in charge. That was made clear when she maneuvered to give him the legally dubious status of holding two key planning positions in the city. The physical future of the city is entirely in his hands.

» Can This Man Blow up City Development without Destroying Boston?

As attorney general, Maura Healey avoided making local waves by focusing much of her firepower on the Trump administration. Campbell seems likely to take a more confrontational path: The Mattapan pol is set on tackling corruption alongside gun violence and employer malfeasance, and is willing to step on anyone's toes to achieve her goals.

All growth in the city—and there's plenty of it—goes through Idowu, arguably Mayor Wu's most important cabinet member. That includes the coup of luring Lego's corporate headquarters from Connecticut, plans for a more-active nightlife scene, and greater opportunities for contractors of color.
36. Vanessa Calderón-Rosado

CEO, Inquilinos Boricuas en Acción

40. Deborah Jackson

President, Cambridge College

43. Kevin Churchwell

President and CEO, Boston Children's Hospital

She's added Blue Cross Blue Shield of Massachusetts to the list of powerful boards on which she sits. She also advised Governor Healey's transition, calling for a cabinet-level housing chief. And her tepid view of rent control, coming from the perceived local leader in affordable-housing advocacy, might well deflate Mayor Wu's chances of getting that plan through Beacon Hill.

Jackson, a frequent presence in the civic life of Greater Boston, also keeps her 52-year-old school on the cutting edge. Most recently, she made Cambridge College a founding member of the new CyberTrust Massachusetts consortium. And its focus on adult learning now extends to age 92—a record set when Carlos Rezende of Dorchester graduated last year.

Churchwell has had to deal with an ongoing pandemic, rising costs, an influx of patients due to the closing of Tufts Children's Hospital, and ongoing threats from opponents of gender-affirming care. Meanwhile, he's been trying to draw national leaders' attention to a childhood and adolescent mental health crisis. Oh, and he's still got the top-ranked children's hospital in the country.
48. Claudine Gay

President-designate, Harvard University

49. Colette Phillips

CEO, Colette Phillips Communications

51. Darryl Settles

President, Catalyst Ventures Development

Gay hasn't even technically started her job yet, but is already asserting her authority by taking over the search for four open dean positions at one of the world's top universities. As Harvard continues to expand in Boston, physically and otherwise, it will be led by a woman described to the Crimson by her cousin, bestselling author Roxane Gay, as "very resolute and badass."

A leading light of New Boston, Phillips "has emerged as a key liaison between the Boston business community and local minority enterprises," the Bay State Banner recently wrote. Got that right. Phillips and her Get Konnected! networking group have been so successful that Harvard Business School just published a case study on how she did it.

Settles has been a leader in the community for years through his restaurants, housing developments, business mentorship, and activism. Now, add his involvement with the Builders of Color Coalition and the Boston Real Estate Inclusion Fund, and you have one of the most respected movers and shakers in town.
52. Imari Paris Jeffries

President and CEO, Embrace Boston

53. Betty Francisco

CEO, Boston Impact Initiative

55. Sheena Collier

Founder and CEO, Boston While Black

To say Jeffries has been keeping busy is an understatement: After the successful unveiling of The Embrace MLK monument, the organization's fearless leader is overseeing the Embrace Ideas Festival, the Juneteenth Block Party in Roxbury, and the planning and construction of the upcoming Embrace Center, part of a larger expansion of Nubian Square.

Francisco's Boston Impact Initiative is looking to put $20 million toward funding diverse local businesses; meanwhile, Amplify LatinX, the advocacy group she cofounded, is growing by leaps and bounds. Her influence and connections go even further: She and her husband, State Street's Paul Francisco, are one of Boston's most powerful couples.

It's now almost unthinkable to discuss Black life and business in Boston without seeking Collier's input. After all, she has the ear of both the mayor and governor, and in less than three years, her Boston While Black network has grown to more than 1,200 members, held close to 100 events, and partnered with DraftKings, Vertex, Wayfair, and others to attract and retain Black talent.
56. Susan Collins

President and CEO, Federal Reserve Bank of Boston

58. Ibram X. Kendi

Founder and director, Boston University Center for Antiracist Research

60. Quincy Miller

President and Vice Chairman, Eastern Bank

The first Black woman ever to lead a regional Federal Reserve bank, Collins has not been shy with her (somewhat hawkish) calls for interest rate hikes and (fairly optimistic) predictions about jobs since she was named last summer. Boston's economic ecosystem—and all of New England's—hangs on the research she oversees, including the so-called Beige Book released eight times a year.

He's officially a Bostonian now: In October, Kendi donned a Sox jersey and threw out the ceremonial first pitch at Fenway Park. Kendi also, in the past 12 months, published three more bestsellers—including How to Be a (Young) Antiracist—making him the highest-profile intellectual on race in a city prioritizing the issue in almost everything it does.

Miller recently created a program to make it easier for local business owners of color to get loans, just the latest in Eastern Bank's history of socially conscious efforts. Miller fits in personally with that ethos, sitting on nonprofit boards all over Boston, including the Boys & Girls Clubs of Boston and the Urban League of Eastern Massachusetts.
61. Michael Curry

President and CEO, Massachusetts League of Community Health Centers

63. Jackie Jenkins-Scott

Interim President, Roxbury Community College

70. Jerome Smith

Head of Community Affairs, New England Region, Amazon

He has served on both state and city task forces on health equity and started equity initiatives through the association of community health centers he leads. This summer, he'll be the host with the most as the NAACP National Convention finally comes to Boston, in large part due to his advocacy on the NAACP national board.

The former head of Dimock Health and Wheelock College was reportedly the RCC board's unanimous choice to lead the school—at a time when Governor Healey's free community college plan promises to supercharge RCC's already crucial role in the lives of young, primarily Black Bostonians.

Having spent much of his career in government—he was chief of staff to Senate President Therese Murray, then a member of Mayor Marty Walsh's cabinet—Smith has now taken his talents (and extensive contacts) into the private sector. His primary task: handing out Amazon's money to local organizations, such as a million dollars to youth sports teams last year.
71. Kirk Sykes

Managing Director, Accordia Partners

72. Demond Martin

Partner, Adage Capital Management

79. Roxann Cooke

Regional director for New England, JPMorgan Chase

Everything's coming up Sykes. Mayor Wu has tapped him to help streamline the city's development process. He's partnered with developers Darryl Settles and Richard Taylor to form the Boston Real Estate Inclusion Fund. And the community is already gaga for his ambitious Dorchester Bay City project—which now includes the creation of an entirely new waterfront esplanade.

Not yet 50, Martin is already being referenced more as a philanthropist than a venture capitalist, and, truth be told, he's awfully prolific at both. In addition to his success at Adage, he was an initial seed funder of Embrace Boston and serves on the Obama Foundation board of directors; you'll find his name, along with his wife, Kia, in the contribution lists of nonprofits throughout the city.

The first Chase Bank branch in Massachusetts opened five years ago; there are now more than three dozen, and Cooke plans to more than double that number by 2025. And she's making sure that often-overlooked lower-income areas are included—such as Blue Hill Avenue in Mattapan, where there's now a branch down the road from where she grew up in Grove Hall.
81. Nia Grace

Restaurateur and activist

82. Aisha Francis

President and CEO, Benjamin Franklin Cummings Institute of Technology

84. Yvonne Greenstreet

CEO, Alnylam Pharmaceuticals

Since cofounding the Boston Black Hospitality Coalition, Grace has seen her work pay off in the form of new businesses galore—and her own expanded presence on the restaurant scene. First, she opened the Underground Café and Lounge; this spring, it's Grace by Nia in the Seaport. A real estate website recently called her a "hospitality luminary," and we wholeheartedly agree.

Many expected the college to shutter before Francis took the top job at the financially troubled, century-old college in 2021. But under her leadership, the facility has been revived and renamed and will soon be relocated—thanks in part to a massive gift Francis obtained from the Cummings Foundation. It's also accepted a multimillion- dollar donation this spring for scholarships to its new biotech program.

Even before Greenstreet made the move from COO to CEO of Cambridge's Alnylam early last year, she promised to make the RNA interference developer a top-five biotech company (by market capitalization) by 2025. Its pipeline includes potential treatments for Alzheimer's, hypertension, and hepatitis B. Business Insider recently called the company a "powerhouse" while naming Greenstreet one of its 10 leaders transforming healthcare. And she's stepping out in Boston more, recently cochairing a Kennedy Institute event.
89.Nicole Obi

President and CEO, Black Economic Council of Massachusetts

91. Lydia Edwards

State Senator

92. Christine Schuster

President and CEO, Emerson Health

She succeeded the man who now heads the city's economic development arm; advises the governor; and runs the Mass Black Expo for Black-owned businesses. So when Obi says she's going to close Boston's notorious racial wealth gap, don't bet against her.

After an impressive run as city councilor, Edwards is now in the state Senate—and has already been elevated to chair of the crucial Joint Committee on Housing. Her golden-touch record of endorsing winning candidates now includes the mayor, attorney general, auditor, and district attorney—demonstrating her influence on voters and the powerful friends who owe her.

As local hospitals keep consolidating, it's notable that the powerful Massachusetts Health & Hospital Association has chosen Schuster, head of one of the remaining independent community hospitals, as its new chair. The former nurse will head a major effort to get help from Beacon Hill on the industry's challenges, particularly a nurse staffing shortage.
97. Alberto Vasallo III

President and CEO, El Mundo Boston

98. G. Scott Uzzell

President and CEO, Converse

99. Cain Hayes

president and CEO, Point32Health

Vasallo has continued making it his mission to promote anything and everything good in the local Latino community. Case in point: Last fall, his media outlet put on an inaugural Latino Small Business and Entrepreneurial Summit. The media titan has also played host at events for East Boston Neighborhood Health Center, LifeScene in Lynn, Boston's Hispanic Heritage Breakfast, and Latino 30 Under 30.

He has one of Boston's most iconic companies in his hands. Now, four years into his job with the shoe and apparel company, the new Bostonian is stepping into more of a local civic leadership role through his work with the Greater Boston Chamber of Commerce and efforts such as the Piers Park project in East Boston. Now, about those new high-heeled Chucks….

Point32Health, in case you've lost track, is the name adopted by the health insurance company formed from the merger of Tufts Health Plan and Harvard Pilgrim Health Care. Hayes, brought in to lead it, has quickly made an impact, launching racial equity initiatives both internally and in the community—such as Massachusetts' Health Equity Compact.
101. Latoyia Edwards

Anchor, NBC10 Boston

102. Iván Espinoza-Madrigal

Executive director, Lawyers for Civil Rights

103. Willie Bodrick II

Senior Pastor, Twelfth Baptist Church

The Dorchester native, a recipient of a 2022 Boston Arts Academy Honor, seems to be everywhere lately: moderating a gubernatorial debate, anchoring the morning news daily (plus This Is New England on weekends), and speaking or emceeing at high-profile events all over town. All of which made her the natural choice to emcee The Embrace unveiling this past winter.

When Florida Governor Ron DeSantis routed nearly 50 Venezuelan migrants to Martha's Vineyard, Espinoza-Madrigal jumped into action, ultimately filing a lawsuit on their behalf. That intervention earned him a Lawyer of the Year nod from Massachusetts Lawyers Weekly, but it's a matter of course for Espinoza-Madrigal, who has the attention of Boston's most needy and the ears of its most powerful.

Bodrick carries on the tradition of thoughtful, community-minded figures leading the historical Twelfth Baptist Church— though he's one of the youngest to do it. He's well connected politically, having held roles with Senator Ed Markey and now-Governor Healey at the AG's office. Last summer, he also became CEO of the American City Coalition, a nonprofit doing community revitalization work.
106. Natanja Craig Oquendo

Executive director, Boston Women's Fund

107. Daren Bascome

Founder and managing director, Proverb

108. Chris Dagesse

President, DCD Automotive Holdings

Now in her third year leading the Boston Women's Fund, Oquendo is one of a growing number of Bostonians of color directing local philanthropic initiatives. And as the recipient of this year's Social Capital Inc. Idealist Award, she's finding and funding programs—such as Abilities Dance Boston and the Massachusetts Transgender Political Coalition—that help those who need it most.

Bascome's brand strategy and advertising agency operates on a foundation of innovation, authenticity, and inclusion, which is why he was the perfect choice to collaborate on a tourism campaign aimed at showcasing Boston in a way that better represents the diversity of the city's neighborhoods—and the people who reside in them.

Dagesse runs this growing conglomeration of Nucar and Boch car dealerships with his family: He is currently the company chairman, while his father is reportedly phasing out of the business. In other words: At barely 40, Dagesse is looking like the great New England car-selling mogul of his generation.
109. Robert Higgins

President, Brigham and Women's Hospital

112. Danielle Johnson

Founder and CEO, Spark FM

115. Herby Duverné

Founder and CEO, RISE Development and Construction

Within weeks of moving from Baltimore to lead this crucial Boston healthcare institution, Higgins—who just received the Society of University Surgeons Trailblazer Award—was making himself known in the community. He's already popped up on local civic boards and even spoke out in a Globe interview about his intention to push Boston's medical world toward true inclusion and equity.

Ms. HotSauce, as listeners know her, is now in her third year running the Spark FM digital radio station out of Hyde Park. It's become an essential forum for Boston's Black and Caribbean communities, and Johnson keeps adding new live shows and in-person events, such as last summer's Spark the Block: Culture Festival.

How's this for range: Charlie Baker appointed Duverné to the Commission on Judicial Conduct, and Maura Healey named him to her transition team on housing. It's not much of a surprise, considering the Haitian-born risk management leader is not only the CEO of Charlestown-based Windwalker Group but also RISE Development and Construction, which has been called a "pathbreaking" firm by Banker & Tradesman since its founding in 2019.
116. Michael Cox

Commissioner and chief, Boston Police Department

117. Yawu Miller

Senior editor, Bay State Banner

120. Denella Clark

President and CEO, Boston Arts Academy Foundation

His return to lead the department he once served is extraordinary, but what matters now is whether Cox can forge some common ground between the reform-minded mayor and a headstrong police force—while quelling fears about rising gun violence. So far, the city seems ready to support him.

His uncle, Melvin Miller, just sold the Banner after nearly six decades—ensuring that the vital media outlet of Boston's Black community will carry on. The announcement that Yawu Miller will remain as editor was greeted as welcome news all around—except perhaps among the city officials and developers he keeps zealous watch over.

Clark has raised tens of millions of dollars for the foundation, which is a big reason for that spiffy new BAA building across the street from Fenway Park. She has been a leader and fundraiser in Boston for a long time, but you knew she'd made it when she got Mayor Wu, Celtics forward Grant Williams, and Sox Hall of Famer David Ortiz to visit on the first day of class.
122. Josiane Martinez

Founder and CEO, Archipelago Strategies Group

124. Priscilla Douglas

Founder, PHDouglas & Associates

125. Liz Walker

Cofounder and cochair, Embrace Boston

The slogan for Martinez's company is "Marketing with Purpose"—a mission she's been fulfilling lately with campaigns to help spread the word about vaccinations and business opportunities. Martinez personally is in demand as a public speaker and a writer for WBUR, and the former Deval Patrick aide still gets tapped for government advisory roles, too.

The title of Douglas's latest book, Woke Leadership, kind of sums it up: The top-flight executive coach (and former cabinet secretary under William Weld) is constantly pushing the powerful for forward progress. As chair of the Boston Public Library Board of Trustees, Douglas is a trusted resource and powerful public speaker throughout the region.

Having completed two successful careers—first as a journalist, then as a pastor—Walker could have relaxed in retirement. But she keeps on going. She recently raised $2.4 million for her Legacy Fund, benefiting local churches, and spearheaded the effort that brought the new Martin Luther King Jr. sculpture to Boston Common.
129. Patrick Tutwiler

Secretary of Education, Massachusetts

130. Kassia Davis

Founder and CEO, KADA

131. Julia Mejia

City Councilor at-large

After years of pandemic-related learning loss, the state's students—and their parents—are counting on Tutwiler, who previously developed high school programs at the Barr Foundation and ran Lynn's schools as superintendent. Just a few months into the job, he'll be dealing with the promises and challenges of phasing in Massachusetts' 2021 Student Opportunity Act—and soon, the promised education funding from the new Millionaires' Tax.

Her sustainability-focused clothing line brightened up the Seaport last year, and her revival of PF Flyers kicks—a brand Davis purchased from her father Jim Davis's company, New Balance—is jazzing up women's feet. But her philanthropy and devotion to empowering women are making as much of an impact as her brand development.

As one of the top vote-getters in the city and a champion for grassroots activists, Mejia has a way of forcing issues into the public conversation. Her persistent call for a slavery reparations conversation has resulted in a new task force. She also helped force a vote on returning to an elected school committee.
Nikko Mendoza

State director, Senator Elizabeth Warren

Chimel "Real P" Idiokitas

DJ, producer, and event curator

Jimmy Hills

Host, "Java With Jimmy"

Mendoza isn't just Warren's eyes and ears—and frequent stand-in—here at home; she's also a super-connected go-to for everybody in Massachusetts politics and beyond. The former staffer for Governor Deval Patrick and Mayor Thomas Menino reminds some of a former political director for Senator John Kerry: Ayanna Pressley.

To simply call him a DJ does Real P a disservice. He's an educator, a mentor, a businessman, and, above all, someone with a knack for bringing people together. His Silk R & B parties attract thousands of Boston's Black and Latino residents to venues such as Big Night Live. He also serves as the assistant vice president for city and community affairs at Northeastern.

Early in the pandemic, Hills turned on a web camera, started a Facebook livestream, and became "a one-stop shop" for the community to find health information, as Mayor Wu recently put it. Hills's connections from his years in government and advocacy, and his impressive interviewing skills, have turned a simple COVID-inspired production into a popular show that gets everyone from Ayanna Pressley to Maura Healey as guests.
144. Oompa

Recording artist

145. Uzo Erlingsson

Founder and Managing partner, Haegrun Holdings

148.Na'tisha Mills

Program manager, Embrace Boston

A poet, rapper, and vocalist born and raised in Roxbury, Oompa found her voice as an orphaned, queer woman navigating Boston's music scene, then fought to carve out a space in a music industry that rarely embraces unique artists who refuse to compromise themselves. Her new song "Think Too Much"—and the overwhelming response to it—is proof positive that 2023 will be her biggest year yet.

View the entire top 150 from Boston Magazine here:

https://www.boston
magazine.com/
boston-power
-list-2023/

A Nigerian-born MD with a specialty in genetics, Erlingsson created Haegrun Holdings, a VC firm that backs small, women-owned startups. In her spare time, she moves modestly and quietly among the highest echelons of medicine and philanthropy as a founding partner of innovator FHIOS Health, a cofounder of LEAS Lab, and a board member of the Trustees.

As the muscle behind Embrace Boston's activities and events (including the MLK monument on the Common), Mills has proven to be an essential part of an essential local organization. Equally as important, the twentysomething powerhouse is also committed to ensuring a more equitable and fairer Boston for all residents as a member of Mayor Wu's Reparations Task Force.
149. Sinesia Karol

Owner, Sinesia Karol

You could hear the private jets lining up from Hanscom to Beverly when Karol threw her daughter's elaborate wedding in Arizona last November, and in February, she hosted a splashy fashion show featuring her eponymous swimwear line to benefit the Breast Cancer Research Foundation at the White Elephant in Palm Beach. Trust us, she's got juice.