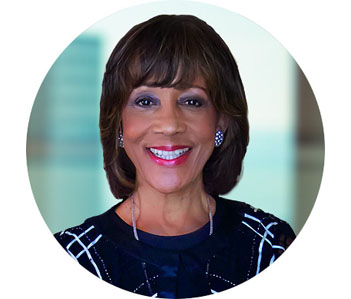 Deborah C. Jackson became the fourth President of Cambridge College in 2011, bringing to the institution years of leadership across a number of Boston's leading institutions. Ms. Jackson assumed this role with a commitment to advance the mission of the College: to provide access to academically excellent, time-efficient and affordable higher education for adults for whom these opportunities may have been limited or denied. Over the course of her career, Ms. Jackson has been committed to the cause of advancing equity of opportunity for people of color and women and advancing racial, social and economic justice.
Prior to joining Cambridge College, Ms. Jackson served for nearly a decade as CEO of the American Red Cross of Massachusetts. Prior positions include her role as Vice President of the Boston Foundation and Senior Vice President at Boston Children's Hospital. Ms. Jackson began her career at Abt Associates, one of the nation's top global research and consulting firms, where she served as the Director of the Health Care and Income Security Group.
In addition to her professional roles, over the course of her career, Ms. Jackson has committed herself to advancing racial, social and economic justice through service on numerous appointed and elected boards and commissions including service as Co-Chair of the Mayor's Task Force to Eliminate Racial and Ethnic Disparities in Health Care; the board of Harvard Pilgrim Health Care, the American Red Cross National Diversity Advisory Council; Chair of the board of the Association of Independent Colleges and Universities of Massachusetts and on the boards of the American Council on Education's Commission on Educational Attainment and Innovation, the American Student Assistance Corporation and the Massachusetts Women's Forum.
She served on the transition committee for Governor Deval Patrick when he was elected as the first African-American governor of the Commonwealth of Massachusetts. She has served on the board of the National Association of Corporate Directors/New England and is currently the Lead Director of the Board of Eastern Bank shares, Inc., becoming the first woman to serve in this capacity in the bank's 200-year history. She is a frequent speaker and panelist on women and leadership; health and education racial and economic disparities; and board governance topics.
For her professional and civic accomplishments, Ms. Jackson has been recognized with numerous awards including being noted in numerous years by the Boston Business Journal as one of the city's 100 most influential leaders and in 2019, being inducted into the Greater Boston Chamber of Commerce's Academy of Distinguished Bostonians. She has been recognized by Boston Magazine's "100 Most Influential Women in Boston," and by El Planeta Newspaper's "100 Most Influential People for Latinos".
About Cambridge College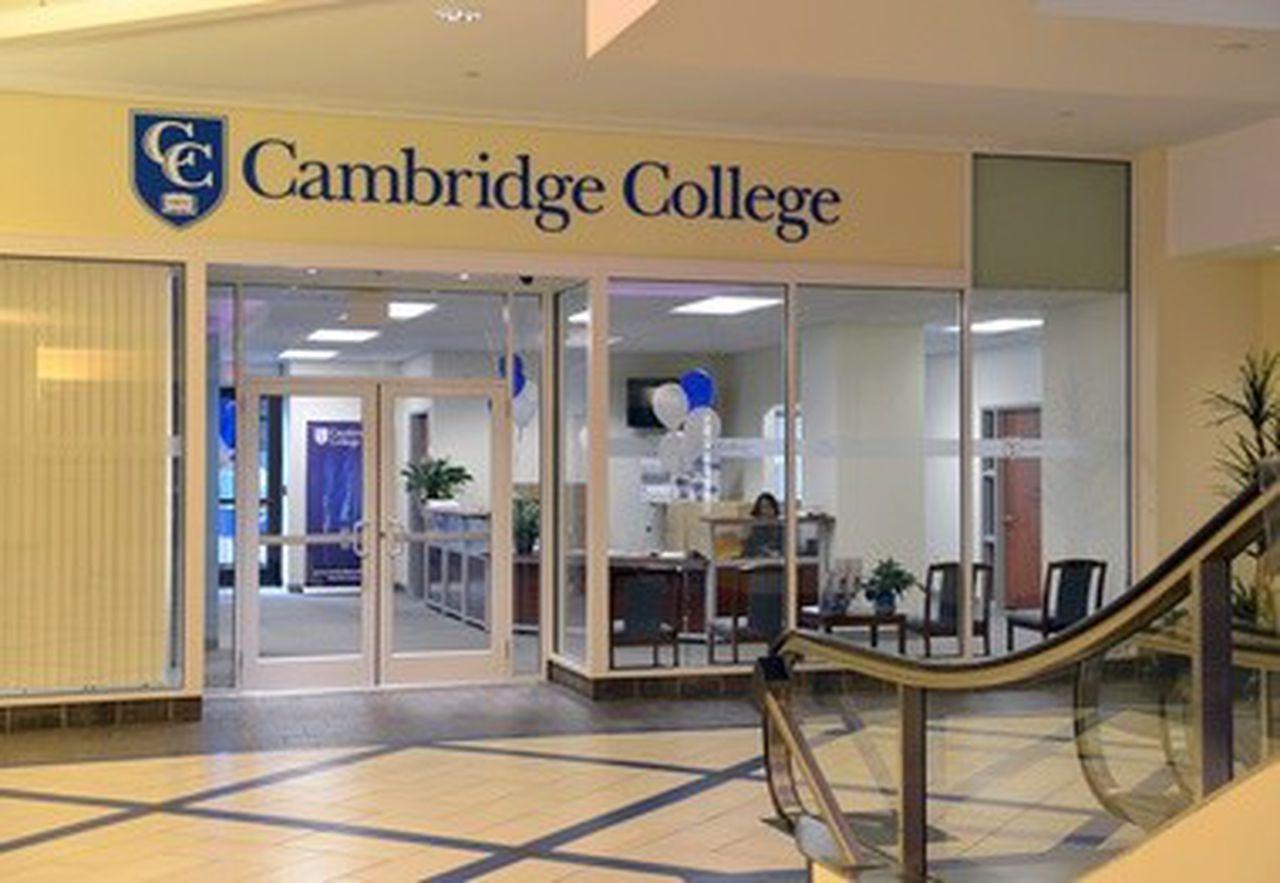 Quality Higher Education Within Your Reach
For more than 45 years Cambridge College has been a leader and pioneer in adult learning. With a main campus in Boston, Massachusetts, and four regional locations nationwide, we provide academically excellent, time-efficient, and affordable higher education to a diverse population of adult learners.
A private, nonprofit institution, Cambridge College is accredited by the New England Commission of Higher Education (NECHE, formerly known as NEASC); our various degree and certificate programs enable students to earn the credentials they need to advance in their careers.
Inspiring Students Who Change the World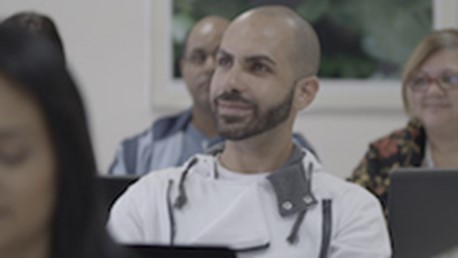 Cambridge College offers high-quality academic programs during fall, spring, and summer. Convenient for working adults, most courses are taught evenings and weekends, many blending onsite and online components. Our more than 450 full- and part-time faculty are scholar-practitioners who bring their experience into the classroom. Each year, we enroll over 3,000 students in our undergraduate, master's, and doctoral degree programs; and certificate and Certificate of Advanced Graduate Studies (CAGS) programs.
Our more than 30,000 alumni are the best evidence of the quality and value of a Cambridge College education. Each day, all around the world, they are changing the schools in which they teach and lead, the healthcare and social service agencies in which they work, and the communities in which they live and serve. The impact they have on the world begins with the open doors and accessible opportunities at Cambridge College.
Message from
the President
Welcome to Cambridge College!
It is an honor to welcome you to a gem of an institution that is still, to this day, a pioneer in adult learning.
Deborah Jackson
President
Cambridge College