Written by Leonard Webb, Publisher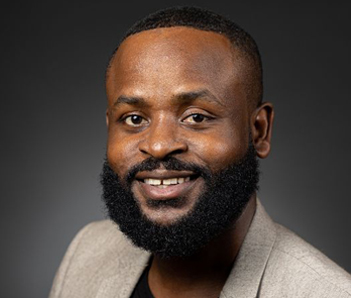 Sr. Program Manager, Diversity Equity & Inclusion MathWorks
As a child I was fascinated by aircraft/ flying objects and being a pilot was one of the many professions I dreamed about, in addition to being a surgeon. Based on my curiosity for science and engineering, it was an easy choice when I started college to select a STEM major. One of the cool things about having a STEM major is the opportunities it affords you to transition into other careers.
Born in Nigeria and before moving to Boston in 2014, Ladi attended an HBCU "Tennessee State University" in Nashville TN. Ladi began his career in supply chain operations at PepsiCo before leading IT project management solutions for companies such as Steward Healthcare, Bain Capital, and Optum. Today Ladi leads Diversity, Equity & Inclusion staff programs at MathWorks (makers of MATLAB & Simulink), a leading developer of mathematical computing software for engineers and scientists. In this role, he is responsible for advancing the MathWorks global DEI vision, which includes strategic plans to increase retention, engagement, and acceptance in the workplace. Prior to joining MathWorks, Ladi worked as a DEI consultant and training facilitator. Throughout his career, he has actively been engaged with efforts on workplace diversity & inclusion, specifically around recruitment and belonging to tech & engineering.
His passion for diversity, equity and inclusion has centered on implementing programs that impact communities of color through economic and career development programs. His commitment to increase recruitment and retention of black professionals in Tech & Engineering has led him to create forums that allowed facilitating conversations with city officials & corporate leaders looking to address the pipeline issues for Black students interested in STEM.
"I have been very fortunate to surrounded myself with a "board of advisors" over the years of Black men and women in the Boston area who played a major role in my career journey. Not only have they provided guidance, resources and support along the way, but they also make sure I am well connected and tapped into their network. Also, my family and close friends are pillars I can turn to for guidance and support, when needed," Ladi says.
He keeps himself busy working alongside the National Society of Black Engineers (NSBE), an organization focused on increasing the diversity in the STEM pipeline where he has held multiple leadership positions, such as Secretary, VP, President, President emeritus and board advisor. Traveling, collecting frequent traveler points and miles (the obsession with aircrafts still dominant!), or watching major track and field competitions are some of Ladi's relaxing pastimes.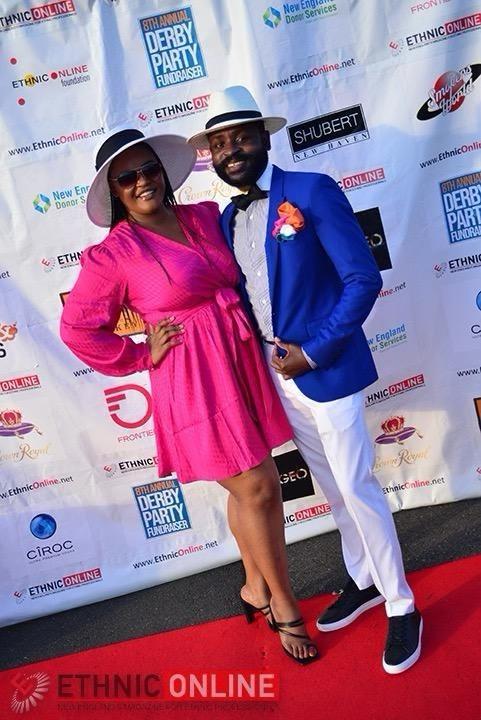 Mr & Mrs Olaoye looking dapper at the 2022 Ethnic Online STEM Foundation Derby Party
View More Photos from 2022 Derby Party
​We asked Ladi about his 5-year business plan and he replied, "I don't have a perfect answer for you because the 2020 pandemic has taught us a lot, about how fast our well thought out plans can change. In the next 5 years, I see myself advancing into a role that will offer me more opportunities to exercise my creativity and innovation to build equitable programs that improve workplace diversity and inclusion. I also have plans to increase my education on topics pertaining to DEI and Leadership."
Ethnic Online is proud to feature Ladi Olaoye as an Ethnic GEM!