New Haven Promise is a first-of-its-kind scholarship program in Connecticut. Promise is a location-based program that provides scholarships up to 100% tuition for residents and graduates of New Haven Public Schools and approved charter schools.
A key to New Haven's future, Promise is revitalizing the City of New Haven through increased educational attainment, increasing home ownership rates, cultivating a culture of college-readiness, reducing high school dropout rates, and promoting community and parental engagement. Promise is proudly supported and funded by Yale, The Community Foundation for Greater New Haven, Yale-New Haven Hospital.
The very first Promise program started in Kalamazoo, MI in 2005, since then it has grown to more than 300 programs throughout the United States, New Haven CT started in 2010 and since 2012 under the leadership of President Patricia Melton, has been come the "model" of a successful program.
About Patricia Melton – President of New Haven Promise
With a background in education spanning over 30 years as well as being a Yale Grad (and a walk-on Track Star by the way) Patricia was a natural fit for this journey. An award-winning educator, Ms. Melton's career includes initiatives that have impacted more than 25,000 students. Known for her reform work with communities, she has excelled at creating and implementing innovation in startups and established institutions. She served as Chief Academic Officer for Indiana's third-largest district, Evansville Vanderburgh School Corporation.
After many years of being away from New Haven, when Patricia returned in 2012, she was pleasantly surprised on how the City of New Haven had developed into a first-class city with lots to offer and decided to make New Haven her home!
I asked Patricia about some of the challenges she encountered when joining New Haven Promise. "When I was first hired, the folks that interviewed me were also fellow board members such as Mayor John Destafano, Dr. Reggie Mayo and then Yale President Rick Levin. Who knew they were all going to retire at the same time when I came on board in 2012?" Patricia continues, "getting to know and understand the personalities of the new board members and what was required was something new. Remember even though I was well qualified for the position, I was the newbie in town, and we all had to mesh together for a common cause, thank god it all worked out well" she laughs infectiously.
Since the New Haven Promise inception in 2010, Patricia is extremely proud of these stats:
Over 2200 kids have gone through New Haven Promise program.
An astonishing nearly 1000 students have earned both undergraduate and graduate degrees (this number will increase significantly ever year as a new round of students graduate)
Over 86% of the students are still in New Haven, which ties in with the mission of the promise, "to improve economic development of New Haven, by working here, purchasing homes and supporting local business in the area"
Of the 2021 New Haven Promise scholars, 82% were Black or Hispanic and 75% were the first in their families to attend college. Seventy-five percent of the recipients live in households with incomes lower than $60,000, and more than half of these reported incomes below $30,000.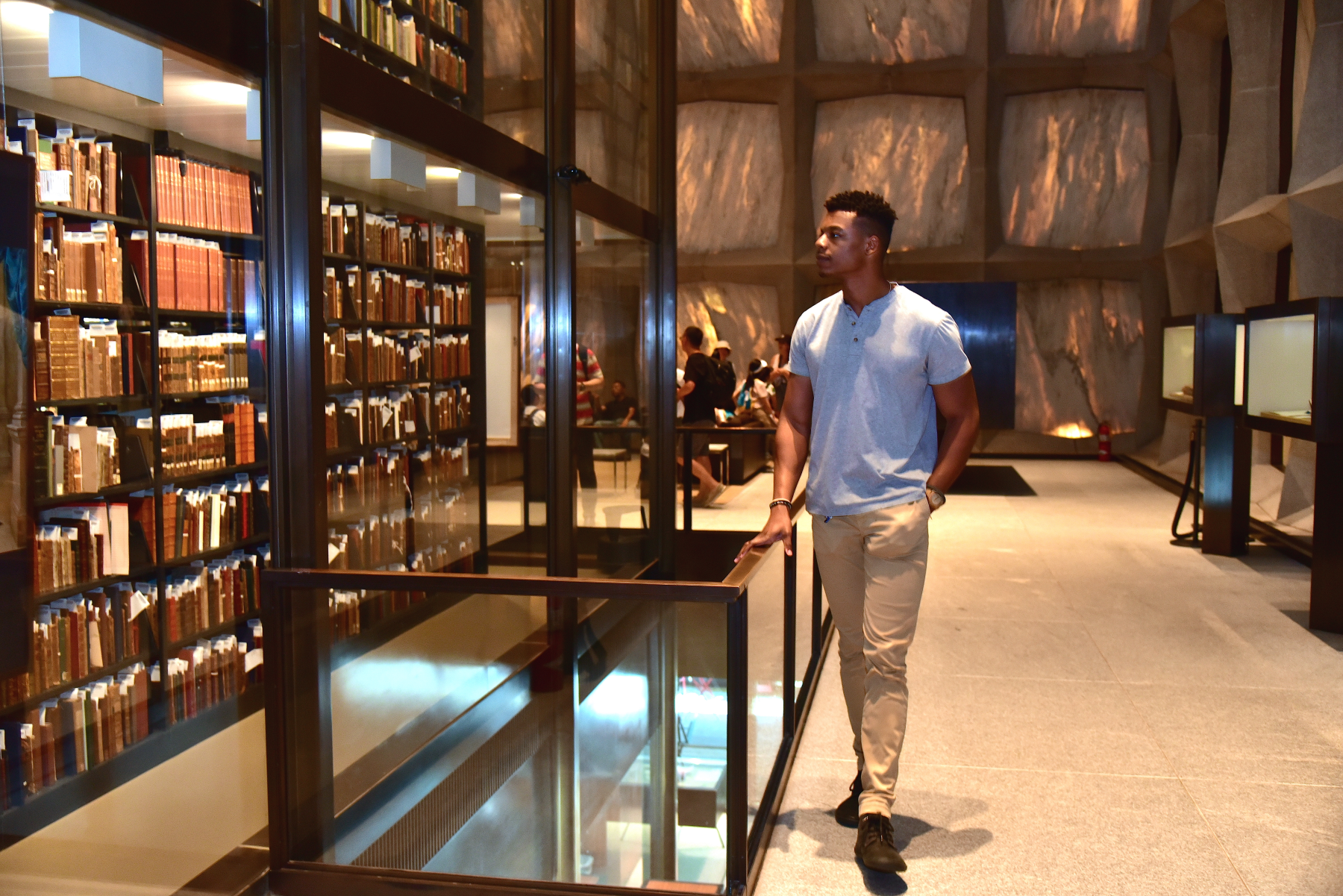 Tubyez Cropper New Haven Promise Graduate – Franklin & Marshall College 2018
A 2018 graduate of Franklin & Marshall College in Pennsylvania — participated in three internships through Promise's career programming. A 2014 graduate of Achievement First Amistad High School, Cropper was also a New Haven Promise Fellow at Yale University's Beinecke Library. He is currently in a permanent role as a project manager.
"`I worked in IT and web planning for two years and landed at the Beinecke library right after I graduated from college in 2018. The program showed me how to properly carry myself in professional spaces, and it helped highlight my talents." says Tubyez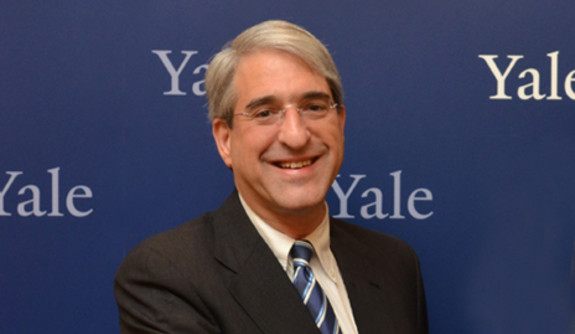 Peter Salovey – President, Yale University
"As a co-founder of New Haven Promise, Yale is grateful to be able to increase our investment in the young scholars of our home city," said Yale President Peter Salovey, who is chair of the board of New Haven Promise. "It is wonderful to think about all the students from New Haven who will be encouraged by this program to study at one of the great colleges or universities in Connecticut. And it's even more heartening to know that many Promise scholars will then bring their talents and expertise back to our city to launch careers and create new businesses."
This past Monday, January 17th on MLK Day, Yale University has extended its commitment to New Haven Promise, a college scholarship and career development program that has supported more than 2,200 New Haven Public School students, through June 2026. The university will also increase its financial commitment to the program by $1 million annually, from $4 million to $5 million.
Melton said Yale has supported the students who take part in the program at every stage of their development, from its participation in the Snowball festival, which motivates elementary and middle schoolers to achieve the academic success that prepares them for college, to the hiring of Promise graduates in internship and full-time roles across Yale's campus.
"It is rare for any funder to participate with this kind of depth, and, on behalf of thousands of students and parents, we so appreciate the commitment to the city," Melton said.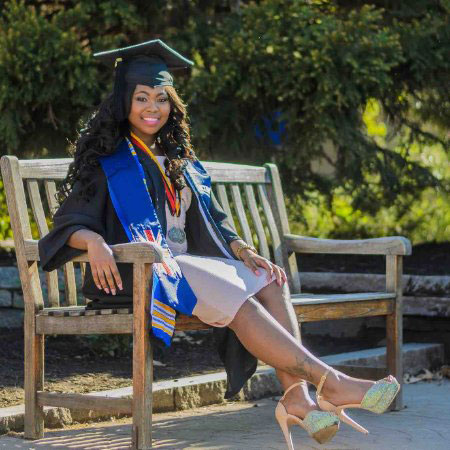 Fontaine Chambers , New Haven Promise Graduate – UCONN 2016
"Words or experiences cannot describe how much promise has afforded me. Promise connected me with my first manager, pushed me to study abroad in London, and continues to provide support post-undergrad."
A key component of the program is its preparation of New Haven college students for career success via professional development workshops, annual internship and job fairs, and the paid summer internship program. A goal of the Careers and Civic Launch Internship Program, as this initiative is called, is to help Promise scholars build skills that they can apply in post-graduation jobs, preferably in the City of New Haven.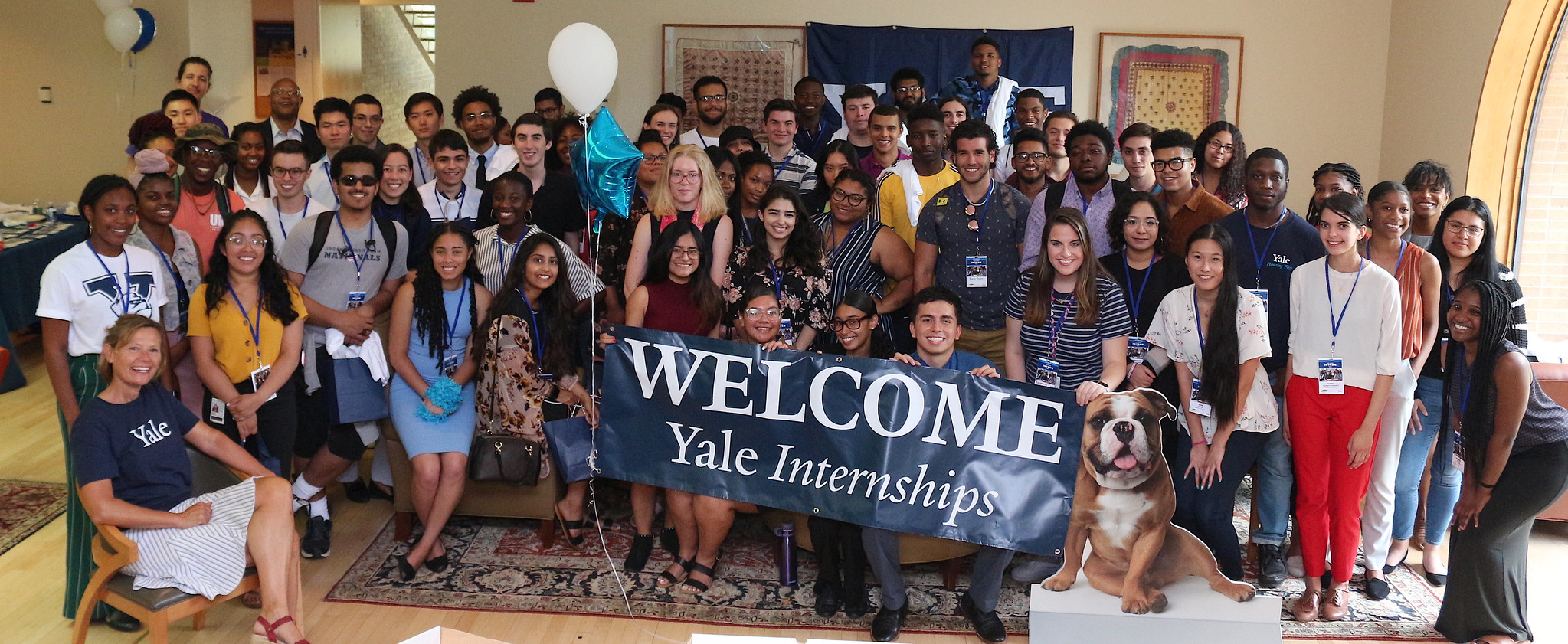 In the summer of 2019 (before the COVID-19 pandemic), nearly 100 New Haven Promise scholars were awarded internships at Yale, and 83 held internships in businesses and nonprofit organizations elsewhere in New Haven. While that number dwindled somewhat during the 2020 and 2021 summers due to the pandemic, a range of remote internship positions were offered, and new organizations continue to be added to the list of sites offering paid internships to the scholars.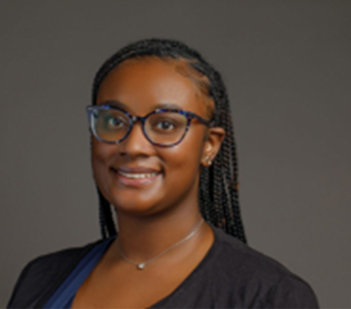 Ajee Diggs, New Haven Promise Graduate – Southern Connecticut State University 2018
"My career at Yale University began in 2015 as a New Haven Promise intern for Yale Medicine Administration (YMA). In 2017, I returned to YMA as an intern in the departments of Human Resources and Learning and Development. This 6-week internship was extended, and I stayed on for a year and half to assist with boosting employee morale through focus groups and various events. In 2019, I joined YMA as a permanent full-time employee as a Senior Administrative Assistant. Currently, I work in the office of Diversity, Inclusion, Community Engagement and Equity (DICE)."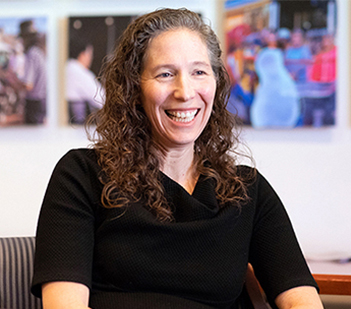 Lauren Zucker, Associate Vice President for New Haven Affairs and University Properties, Yale University
"It has been a privilege to participate in the evolution of New Haven Promise over the last 10-plus years," said Lauren Zucker, Yale's associate vice president for New Haven Affairs and University Properties. "Yale has funded more than 2,200 New Haven Public School graduates who have been awarded Promise scholarships because of Yale's commitment.
"Equally important have been the internships that we've created at Yale to support these New Haven students as they launch their professional careers. We are excited to increase our contributions to New Haven Promise and build upon the great work that Patricia Melton and her team have created."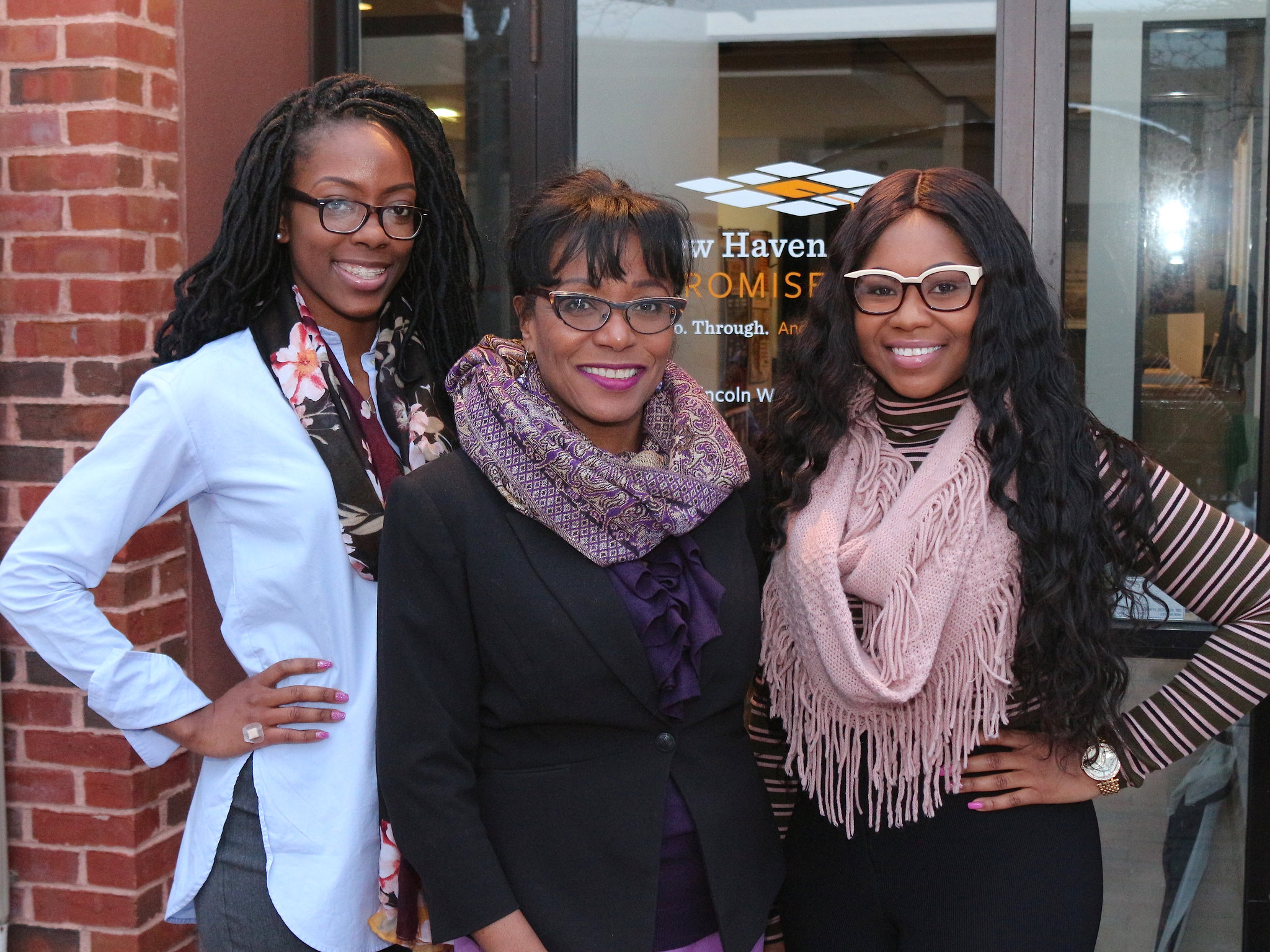 Patricia Melton (center) is affectionally known as "Mama Promise"
Left, Kelli Gibson. Right, Fontaine Chambers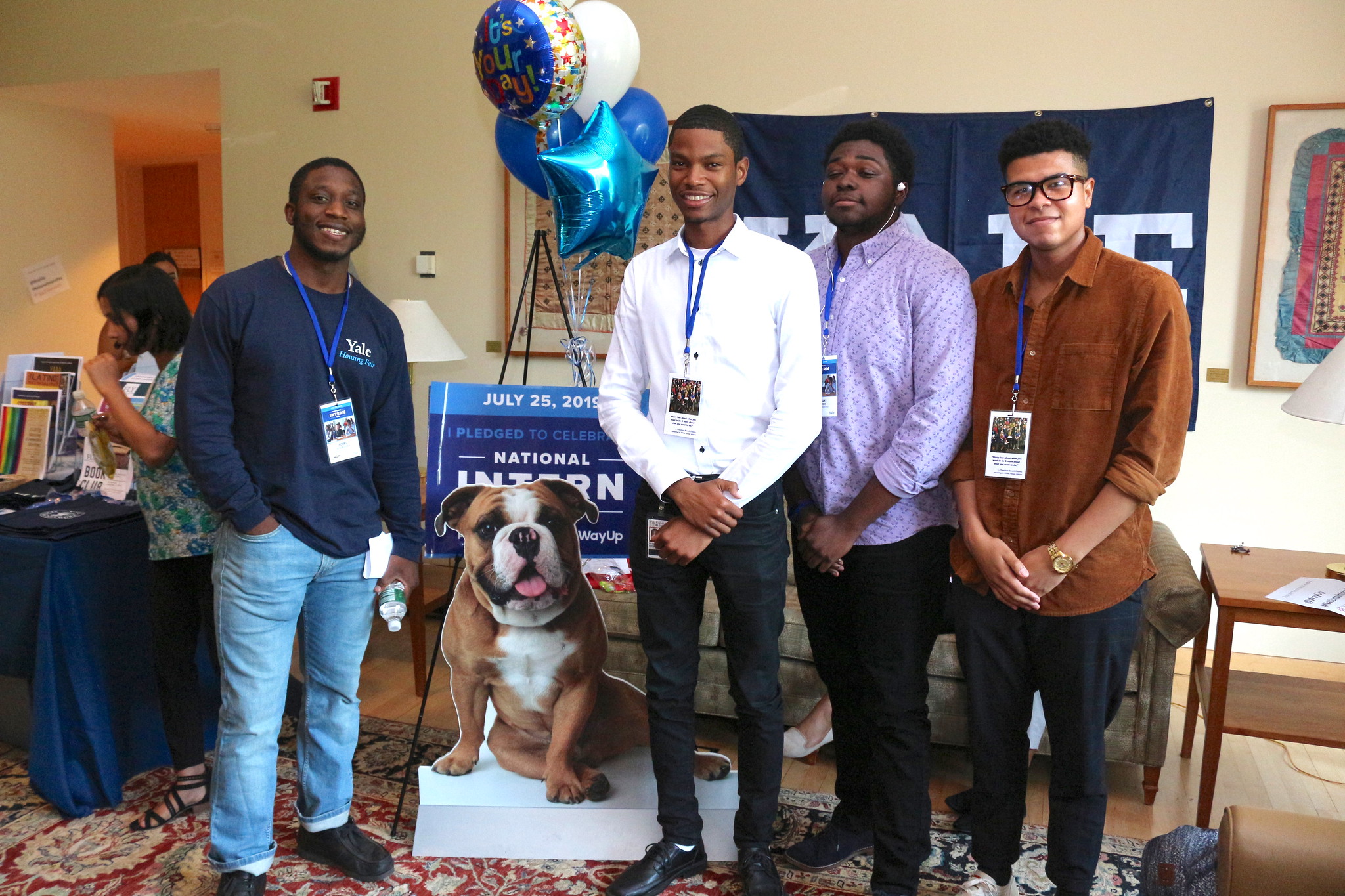 Left to right, Forel Kourouma, Mekhi Amos, Isaiah Edwards, Elijah Matthews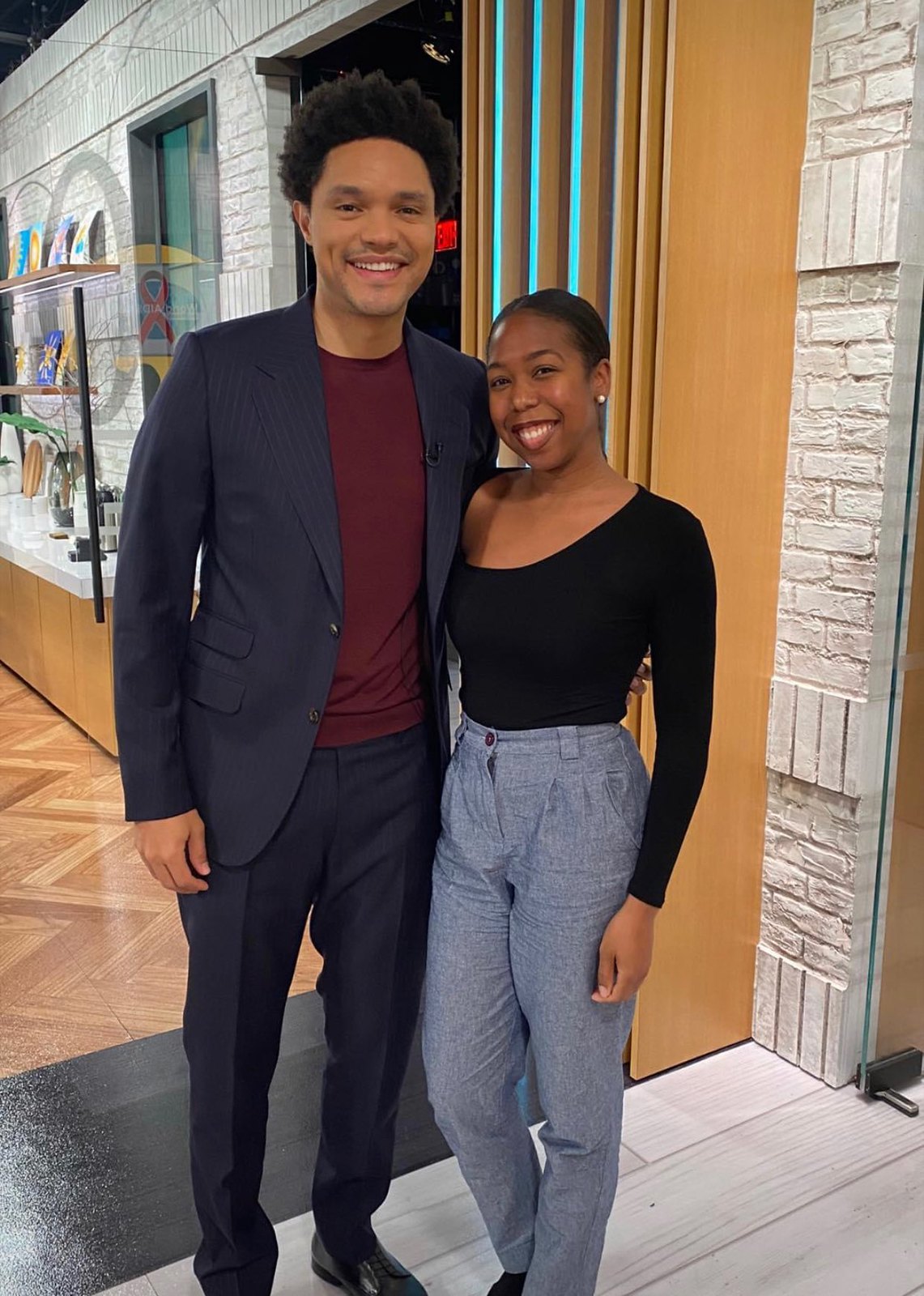 New Haven Promise grad "Elisha Brown" with Late night TV Host Trevor Noah
Ethnic Online is proud to share just a snapshot of the incredible work and success of the New Haven Promise!
This "blueprint" under the leadership of President Patricia Melton, Yale, The Community Foundation for Greater New Haven, and Yale-New Haven Hospital is truly a model worth following!
For more on New Haven Promise and how to get involved: