Ethnic GEM: Frank E. Brady
Profession: Speaker, Trainer and Artist
State: Connecticut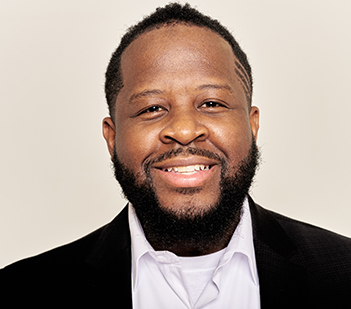 Born in the Bronx, while growing up in New Rochelle, New York before moving to Connecticut 20 years ago, Frank E. Brady is what happens when the arts collide. Effectively fusing the skill sets of Speaker, Trainer and Artist through his versatility has allowed him to travel across the country uplifting and inspiring audiences, wherever he's gone.
Frank's audiences have ranged from Elementary School Children to Elderly Citizens affirming his credibility as a diverse and effective communicator that bridges generational gaps. He has been featured and highlighted through multiple media outlets such as the Source Hip-hop Magazine, Yale News, BET, Huffington Post and most recently NPR. Frank has had the opportunity to speak on a national level as early as in his undergraduate college career.
As a student leader in College, Frank was known for capitalizing on every opportunity to develop himself both professionally & culturally, maximizing his college experience. In 2007, Frank was selected to present and perform at The National Conference on Student Leadership in Orlando, Florida where he won the coveted National Trendsetter Award. Since then, his services have been utilized by Non-Profit Organizations, Social Service Agencies, Public schools & College Campuses.
He has enjoyed a growing professional career as a facilitator, who has had the opportunity to empower youth & adults to strive to their full potential. Frank's first professional training experience came in 2009 when he worked with the City of New Haven's Summer Youth Ambassador Program sponsored by the City of New Haven Youth Services Office.
This opportunity gave him a chance to train youth in the areas of public speaking, professional presentation & research analysis. Known as a Youth Engagement Expert, he empowered and training youth leaders both nationally & internationally. Aside from touring the country uplifting audiences, Frank was also an adjunct instructor for Achievement First where he taught a charter course on creative writing and performance to inner city youth.
His services have since been utilized by agencies, correctional & educational institutions as well as companies across the nation. As an Artist has opened and shared the stage with the likes of Music Soulchild, Lupe Fiasco, Dwele, KRS 1, GUY , Floetry & J.Cole to name a few. Frank has been a featured performer at 3 of the last 4 Annual Black Solidarity Conferences hosted by Yale University featuring prominent Keynote speakers such As Dr.Micheal Eric Dyson, Cynthia Mckinney, LT Governor David Patterson & Tavis Smiley.
He has had the opportunity to perform for some of today's legendary musical pioneers. From Doc Ice to Hip-hop legend Jalil Hutchins of Whoodini, who offered him a performance spot on his 25th Anniversary Whoodini Tour. Gospel great Dr.Cissy Houston was also impressed when Frank performed an original poetic adaptation of Karen Clarke Sheards "He Loves me" for the "All State Gospel Superfest Contest". His opening performance at the Biggest Old Skool reunion tour in Hip-hop History, Fresh Fest 2010, featuring Doug E. with Fresh, Biz Markie, Mc Lyte, Big Daddy Kane, EPMD, Slick Rick & many more allowed him to tour the country in 2011. Frank was the closing featured performer for the 2011 ACPA Culturefest .
When asked who some of your mentors were, Frank proudly mentioned:
Recent accomplishments include:
Being named a digital correspondent for BET's online series,
What's At Stake & being named Black EnterprisesE Modern Man of the Year for 2018.
He is a recipient of The National HealthCare Advertising Gold Award for his work on the Community of Caring Marketing Campaign with The Cornell Scott Hill Health Center.
And of course, being recognized as an Ethnic GEM the latest issue of Ethnic Online
Frank holds a Bachelor of Communication from Southern Connecticut State University. He is the Co-Founder of Driven2Inspire LLC, where he provides Personal & Professional Development for Colleges, Corporations & Non-Profit Organizations. He conducts workshops on personal and cultural development as a specialist in forming human connections. His mission is to use his God given gifts to inspire & impact people dealing with adversity.