After an 18th month hiatus due to the Pandemic,
Broadway in New Haven is BACK!
Submitted by the Publisher, Leonard Webb
Under the leadership of VP & Executive Director Anthony McDonald and his diverse staff, the Shubert is ready with a full slate of amazing shows that will attract the entire family, trust me there is something in it for everyone! With shows like, the Dance Theatre of Harlem, Hip Hop Nutcracker, Mystery Science Theatre 3000 and A Charlie Brown Christmas (who doesn't like Charlie Brown) just to name a few, you will not be disappointed. These are must see shows, complete with a full Broadway production, colorful lights, multiple scene changes, full orchestra, laughter with like-minded folks, great seats all the way around, this truly is an experience like no other!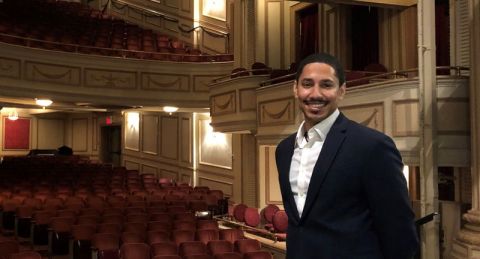 Anthony McDonald – VP & Executive Director
I asked Anthony to walk me through his goals and vision for the Shubert Theatre over the next 5 years and his reply was "transforming the Shubert Theatre to thrive in this community like never before! I see our programming becoming more diversified to where it has become the norm. I see us presenting new genres of shows that speak to our community which the entire community can support. In the end I see myself leading this theater into the future where everyone in this multicultural community, feels welcomed at the Shubert Theatre."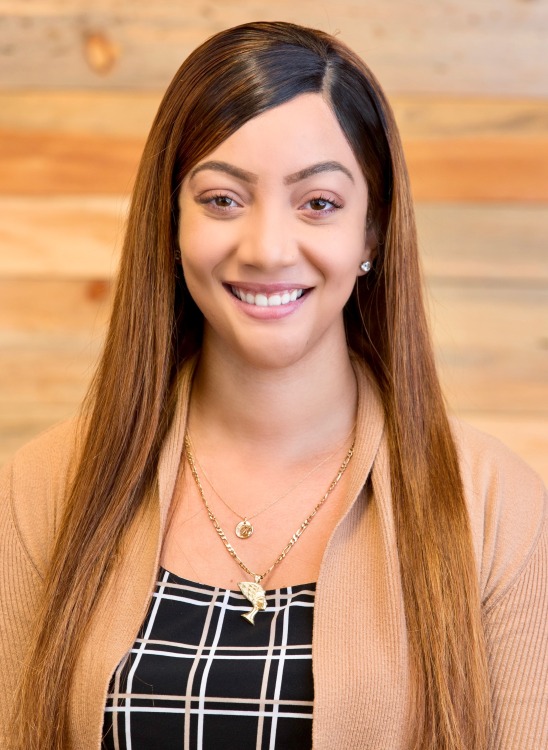 Brea Bremser – Director of Digital Marketing
Supporting the efforts of Anthony McDonald, is the vibrant Brea Bremser, Director of Digital Marketing, she will ensure that you feel as though you are already there……or at the very least you NEED to be there! With over 10 years of experience in Marketing/Communications, she analyzes data and executes strategic branding initiatives to better the theatre's digital footprint. With her background working in the entertainment industry with companies like MGM, Brea brings a unique approach to targeting guests. Brea is a Connecticut native and extremely active in the community. She looks forward to creating new practices to bring more awareness of the Shubert's offerings to patrons.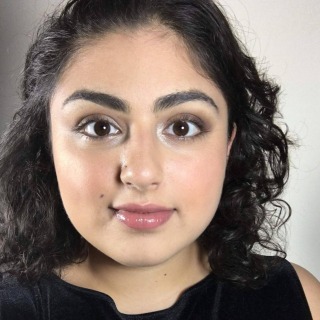 Sophia Valentin – Social Media Specialist & Graphic Designer
To ensure you don't miss a beat, Sophia Valentin (they/them) is the Shubert Theatre's Social Media Specialist & Graphic Designer. They studied Digital Media & Design at the University of Connecticut and wore many hats as a member of Page to Stage Productions. A passionate, out-of-the-box creative, Sophia believes social media is not only a fundamental aspect of marketing but also an unmatched tool to understand and connect with patrons, partners, and the community as a whole. They're preserving the theatre's legacy while bringing it into the future by humanizing the theatre, streamlining its branding, and using analytics to drive marketing decisions. Sophia celebrates the differences that make us unique and knows the impact of accurately representing those differences in media. A Connecticut native, Sophia grew up by the shore and currently lives in central CT with their partner and two cats. Their love of theater started in first grade with their role in the Three Piggy Opera.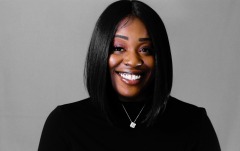 Azaria Samuels – Group Sales & Business Development Associate
Azaria Samuels is an artist, arts administrator, and producer from warm Miami, Florida. She has dedicated her career to Marketing and Communications along with Business Development. She specializes in empowering women and young girls through the arts. She was chosen for the 2021-22 LORT EDI Mentorship Program. Azaria is the Group Sales and Business Development Associate for the Shubert Theatre, New Haven. Previously, Azaria, worked as the Audience Development & Corporate Partnerships for the Long Wharf Theatre, where she created the Strength within Me Bruch. Azaria is a proud graduate of The Florida A & M University. One thing I love about the Shubert is that the Shubert is the Melting Pot of New haven!
Equipped with skillful, dedicated and diverse passionate leaders in their specific roles, the Shubert Theatre is poised to be one of the hottest spots in downtown New Haven CT!
Yes, check their schedule of events with the family, find a show, pick out your favorite outfit and head down to see a Broadway Show at the Shubert! Ethnic Online an official media sponsor and will be in attendance for most of the shows, be sure to stop by our "Step & Repeat" for a photo opportunity!
You just met a 4th of this incredible team that is dedicated to ensuring you have a pleasant and memorable time whenever you attend the Shubert Theatre, there are many more talented folks behind the scenes like, Danielle S. Williams VP of External Affairs & Peter Damien Loza, General Manager just to name a few.
Broadways is BACK! Check their schedules for upcoming events for the entire family!